We make your financial dreams bigger with
AI and Big Data
By helping you fuse your finances, we want you to develop confidence in achieving your financial aspirations to live a better life. Be empowered with financial solutions that are exclusive to you.
Introducing Our Proud Partners
Customising The Right Plan For You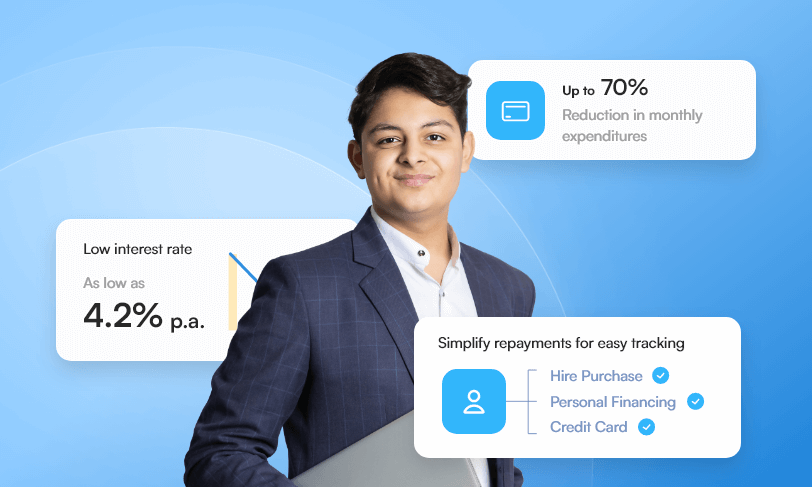 i-Refinancing
Manage your finances into one account and get more flexibility with your cash flow.
i-Console Plus
An end-to-end program that tailors and matches you to the best personal financing option.
i-Exclusive
Own your dream property worth RM700,000 with a monthly payment of as low as RM1,500 only.
Housing Value Investment
Diversify your portfolio through real estate and reduce your housing loan tenure by up to 10 years or more.
Making A Positive Difference In Your Life
At IBPO, we empower lives through positive financial transformations that make meaningful impacts in each customer's journey towards success.
Trusted By Those We Serve